""The insurance industry needs to attract more digital natives to help it adapt to the changing global business environment in which developing markets are playing a prominent role in insurance. " — Inga Beale, Fmr. Chief Executive, Lloyd's of London
Discover More
Here you will find more details about our team, our project initiatives and what we bring to the market.
Learn More

Consulting and Advisory Services
We offer a range of a expertise to support our clients including:
Incumbent/Startup Matching, Pilot Facilitation, Adoption
Start-up Investment Fundraising
Start-up Scouting and Horizon Scanning
InsurTech Investor Due Diligence
Go To Market Strategy + Commercialisation
Project/Programme Planning + Management
Ideation and Focus Group Workshops
Event Production and Awareness
Open Challenge Innovation + Crowdsourcing
Insurance Product Development
Technology Diagnostics
Public/Private Engagements + Thought Leadership
Learn More

Venture Building
Introducing an innovation lab, a new beacon for collaborative innovation, integrated with the London Market means we can provide a technology sandbox to conduct discovery projects and foster technological innovation to solve complex problems. We have christened the facility 'RiskForge'.
The objective of RiskForge are to validate market-product fit for entrepreneurs then incubating and accelerating projects that serve large commercial, wholesale and derivative insurance/reinsurance trading corridors. Especially those involved with placing or underwriting cross-border, wholesale or specialist risks.
We deeply value the continuing prominence of the London Market and wish to further enhance the market's dominion as the centre of excellence in the world of Insurance.
RiskForge will operate in direct proximity the market, pooling investment, resources, guidance and governance from stakeholders.
The lab will catalyse:
Financial Technology 'FinTech'

Regulatory Technology 'RegTech'

Insurance Technology 'InsurTech'
Additional projects will identify and develop new revenue streams and new approaches to Actuarial, Underwriting, Risk Management, Aggregation and Claims Management techniques to capture and capitalise on new economies and buying patterns.
Learn More

Permanent Capital Vehicle
RiskForge PCV is an investment company specifically developed for re/insurance corporates and institutional investors to collaborate in constructing a portfolio of high-growth technology businesses, strategically targeting the transformation of re/insurance enterprise and markets. Through RiskForge Ltd, the company invests in innovative technology opportunities developed via a dedicated venture-building programme that continuously feeds a pipeline of unique collaboration and investment opportunities.
This innovative model gives industry shareholders a new, low-risk and cost-effective alternative to traditional approach of investing in technology via P&L, whilst minimizing regulatory and fund-management overhead. Investors will benefit from the identification and collaboration with key innovators, while spreading investment over a portfolio of industry aligned and industry validated projects.
For strategic investors, RiskForge offers a pipeline of cutting edge technology to deliver solutions and drive transformation across their company and sector. They also benefit from a de-risks portfolio investment approach, avoiding the need to 'pick winners'.
For financial investors, RiskForge offers wholesale access to a diverse range of proprietary, customer-validated investment opportunities positioned for high-growth and superior returns.
Combining the interests and resources of numerous insurance organisations with financial investors creates larger business opportunities, greater diversification and reduced risk over direct investing in the sector.
On behalf of participants, we co-create new ventures through a comprehensive process as follows:
Tackle Complex Problems

Gather Multi-stakeholder Groups

Apply Systems Thinking /span>

Apply Design Thinking

Prototype and Test Solutions

Prepare for Investment

Launch

With the introduction of a sustainable, home-grown innovation lab we will co-create and a pipeline of high-quality ventures for the market to actively participate as collaborators, investors and customers.

A key feature of developing the project as a networked incubator with collaborative facilitates, affording start-ups and immersive experience with preferential access to a network of potential partners; partners at the heart of the insurance industry.

The upside to this approach is that we will cultivate suppliers, experts, platforms and the solutions of tomorrow.
" The insurance world we know today is going to be very different within the next five years. We need to embrace change or all of us are going to lose out. " — Stephen Catlin, Fmr. Executive Deputy Chairman, XL Catlin
Insurance Technology
Emerging technologies embraced by digital start-ups will profoundly impact the insurance sector over the next decade. Evidence can already be observed in the consumer segment, an early target of digital innovators and venture investors with disruptive intent.
Advances in connected, data-driven technologies are rapidly evolving into scalable, commercial realities, capable of moving the needle in terms of business performance and agility. To solve more complex challenges in commercial and specialty re/insurance segments, collaborative innovation fused with patient capital is a far more cost-effective and lower-risk option to access transformational opportunities.
The requirement we have identified and are targeting is the insurance enterprise and marketplace.
Please hover your mouse over the tiles to discover the technologies we typically focus on. We welcome discussions with market stakeholders to further explain how these technologies will impact the market and business models. Please get in touch.
Founders
Our founders have over 50 years of combined experience as business leaders, innovators, entrepreneurs and start-up mentors. We are applying our expertise and leveraging our extensive business networks, to create an environment for digital pioneering from within the market itself.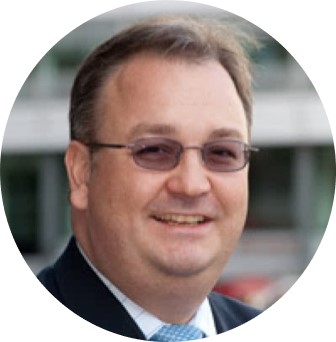 Craig Polley
Partner/Co-Founder
Craig has been in the London Market since 1991 and is an accomplished innovator in Risk Services and Risk Management arena. He has delivered business growth and competitive advantage by capturing new technology and business opportunities.
Additionally, Craig advises tech start-up teams, insurance firms and private investors and is himself an early stage investor in a number of UK and European insurance start-ups.
25 Yrs. London/Global Market Veteran
Board Level CDO/CTO
Technology Ops./Transform Leader
Global Claims Risk Management
Digital/Cyber Risk Specialist
InsurTech Start-up Investor and Advisor

Robin Merttens
Partner/Co-Founder
Cambridge Law Graduate, and Heath Lambert alumni who co-founded Ri3K, a start-up focused on digitizing the London Market. Ri3K was later acquired by Qatarlyst where Robin continued in his role of COO. Robin exited the business with a trade sale to Ebix.
Robin is regularly engaged as panellist and speaker at numerous market events and is a co-founder of InsTech London, supporting start-ups and innovators entering the market.
28 Yrs. London Market Veteran
InsurTech Start-up Board Advisor
Board Level COO, Tech Start-up Founder
Founder, InsTech London
Lloyd's Broker MD and Counsel
Reinsurance e-trading Specialist
Team
Our fantastic team of Partners and Associates affords the firm and our client's an unmatched array of expertise spanning Insurance, Technology, Banking and Investment. As you will see below, every one of the team is focused on finding and delivering winning strategies.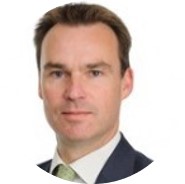 Julian Richardson
Partner
Julian has been in the London Market since 1992, staring his Broking Career with Sedgwick Marine and Energy (now Marsh). He completed an MBA at Cranfield focused on Finance and Economics then joined GEs Reinsurance unit (acquired by Swiss Re).
During the past decade, Julian has introduced numerous insurance products focused on Renewable Energy, Carbon Trading and Climate Change, founding Parhelion Underwriting where he is CEO and manages numerous live programmes.
24 Yrs. London/Global Market Veteran
Executive Mgmt. Underwriting/Broking
Recognised insurance product innovator
Climate Market Insurance Founder
Government (G20) Advisor
Emerging Markets Specialist

Christophe Petetin
Partner
Christophe is an award-winning thought leader and an expert in financial services, markets and FinTech. He specialises in trading and risk systems, process re-engineering and financial data. He had several roles in hedge funds and banks.
Christophe founded a Data Lab for Deutsche Bank Innovation, leading its data lake strategy and governance. He also implemented many regulatory projects impacting banks' data and risk technology platforms and is an early-stage tech investor
10 Years Banking/Finance Technology
Partner, Glenshore Advisors
Certified SCRUM Master + Agile Coach
Data Lab Innovation + Strategy
BlockChain Banking Project Specialist
Accomplished FinTech/InsurTech Investor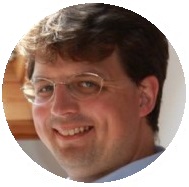 Chris Cloke-Browne
Associate Partner
Chris has 20 years track record of bringing innovation and development to financial services and energy businesses. He is highly skilled at identifying, modelling and managing risk from quantitative and qualitative angles.
Chris is the Managing Partner of a boutique investment bank with a particular niche structuring investment deals and insurance underwriting models applied to emerging risks and new specialty products. Chris is regularly retained by startups for fundraising and placement.
17 Years Insurance, Banking, Finance
Managing Partner, Brave Partners LLP
PhD Electronics Engineering
Former MD Dresdner Kleinwort
Former NED Northstar Reinsurance
Securities and Investment Specialist
Get In Touch
Sutherland House,
3 Lloyd's Avenue,
London
EC3N 3DS
+44 203 058 3732
info@limestdigital.com